Thursday, July 27 – 7:00 pm
Fair Night at the Races with Red Cedar Speedway
Street Drags, USRA LM, Mods, Supers & Hornets – see their website for more details.

Friday, July 28 – 7:00 pm
Fair Night at the Races with Red Cedar Speedway
Vintage Cars, Street Stock Tour, LM, Mods, MWM & Supers – see the website for more details.

Saturday, July 29 – 7:00 pm
Tickets – Adults $15; Students & Seniors $10; 12 years and under free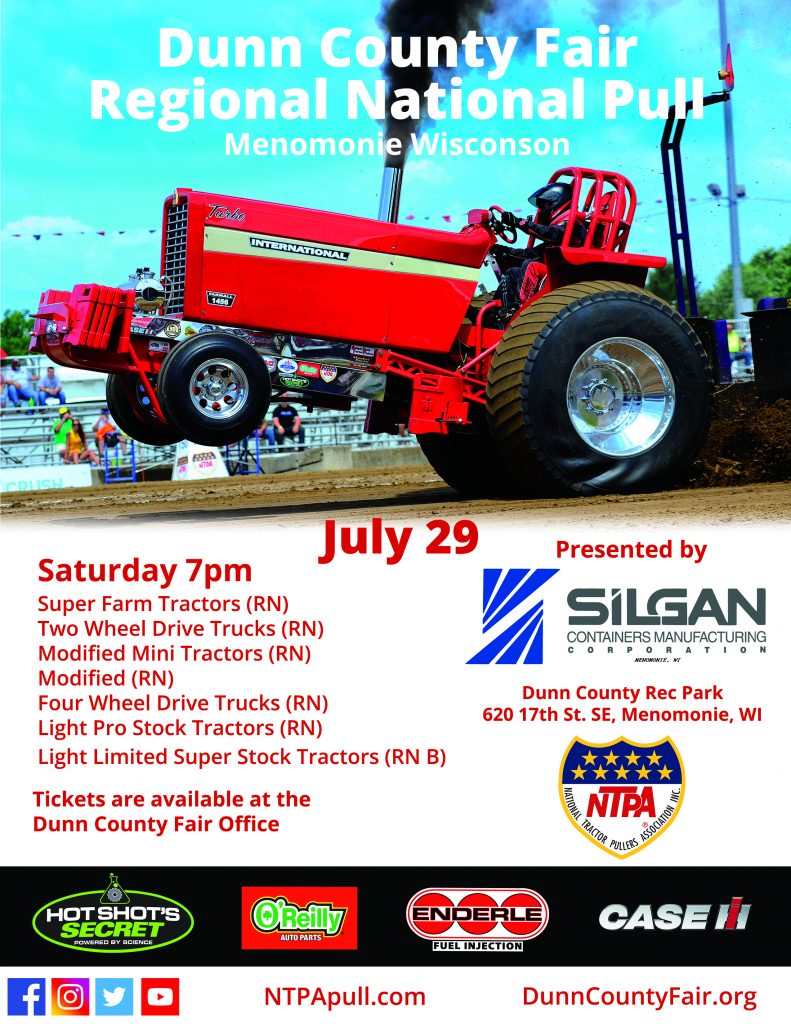 Sunday, July 30- 3:00 pm
3rd Annual Dunn County Fair Demo Derby
Presented by Red Cedar Speedway
Red Cedar Speedway is running the demo derby at the fair. They are NOT affiliated with any of the past promotion groups that have put on the demos at the fair in recent years. Please see Red Cedar Speedway's website for rules and information.
Tickets – Grandstand $10 per person age 5 and under free
Pits – $25 per person, $10 age 10 and under