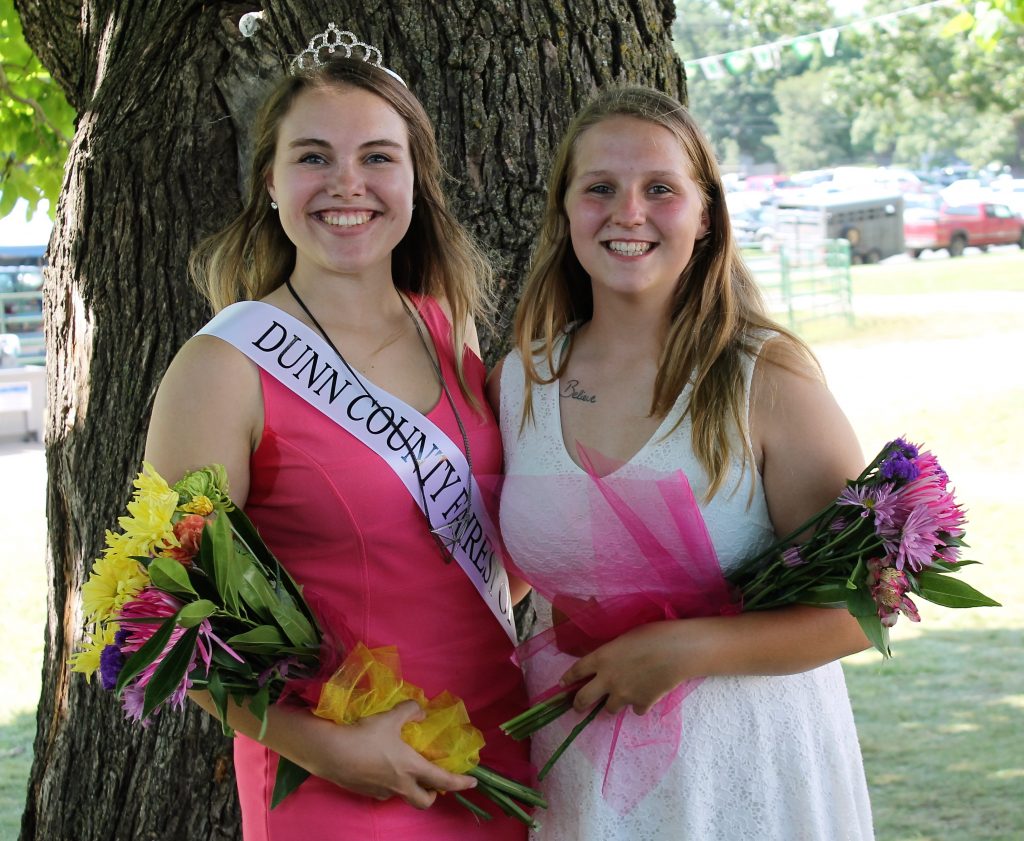 Congratulations to Alexus Grossbier, the 2017 Dunn County Fairest of the Fair. Lexi is 21 years old and a 2013 graduate of Elk Mound High School. She is currently attending the University of Minnesota-Twin Cities majoring in Psychology, Bachelor of Arts with a double minor in Leadership and Family Social Science. Growing up, Lexi was very involved in many activities in school and in her community. She was a member of Elk Meadow 4-H Club and has exhibited in many different areas at the fair such as home environment, cultural arts, crocheting, foods and nutrition, photography, plant and soil science as well as swine and meat animals.
First runner up is Brandalyn Kummer. Brandy is 18 years old and a 2015 graduate of Durand High School. She will be a sophomore this fall at Virterbo University majoring in Nursing. Brandy was involved in lots of church and school events throughout high school and college. She was a member of Rock Falls Rickets 4-H Club and has been an exhibitor at the Dunn County Fair since she was in the first grade. Brandy says: "Sitting at the fair all day with my animals has given me the opportunity to explore the fair every year."
Thank you to Blue Ribbon Awards for sponsoring the crown and sash for our new Fairest.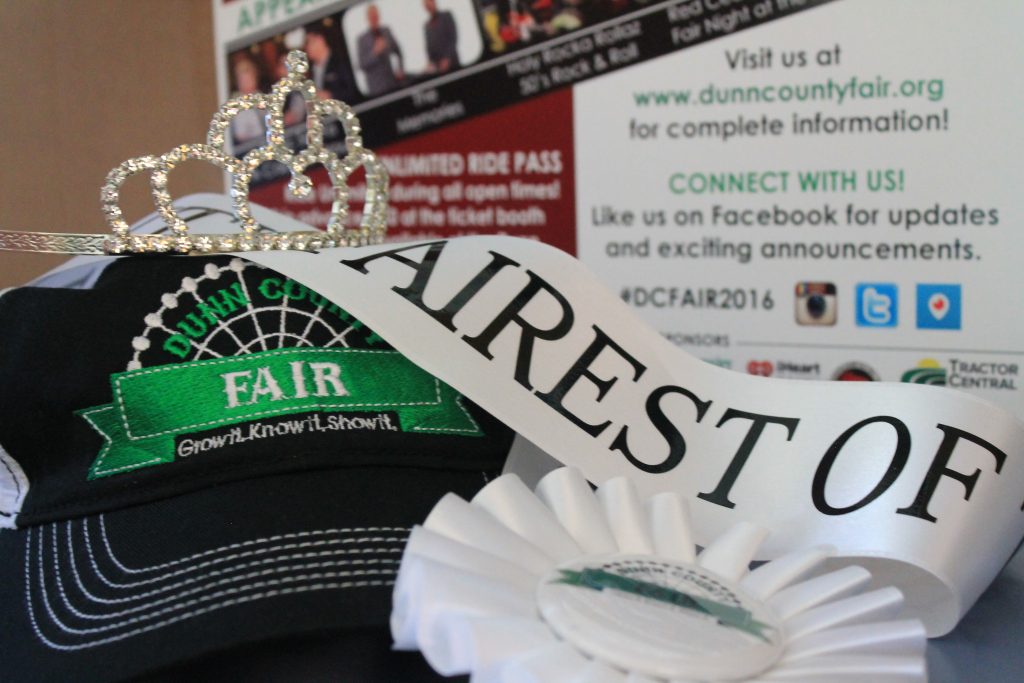 The Dunn County Fairest of the Fair is the official ambassador of the Dunn County Fair. In addition to serving as the hostess of the fair, the Fairest of the Fair helps promote and represent the Fair at events throughout the county and beyond, including parades, festivals and community events.
We will select our fist Dunn County Fairest of Fair on Sunday, July 30th. Stop at the fair, meet the contestants and see who will be selected as the 2018 Fairest of the Fair.